A man attempted an attack on a Jewish school in Marseille, France on Friday morning, The Jerusalem Post reported.
According to reports, the suspect was seen emerging from a vehicle near Yavne Jewish high school with a knife.
The attacker attempted to enter the school but was turned away by the Yavne School security. He then tried to stab Jewish shoppers at a kosher supermarket in the city, where he was once again prevented from entering.
The suspect was arrested by French police 10 minutes after the attempted attack.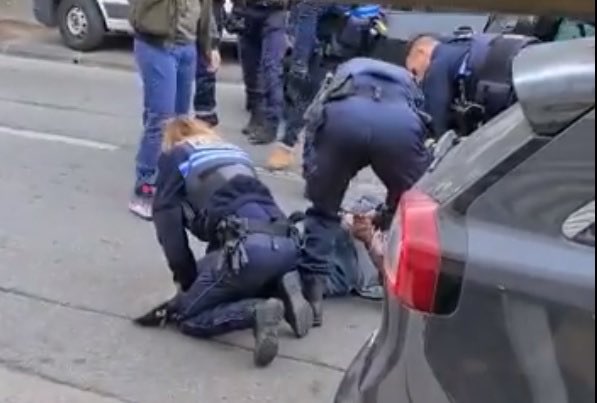 A police spokesperson said no one was hurt in the incident and the man's motives remain unclear.
French police immediately notified Jewish areas around the city to tighten security following the incident.
A witness told The Associated Press that the area where the attempted attack occurred is a gathering place for people in the local Jewish community.
"When the students get out of school they buy sandwiches here, buy meals for the sabbath, and a lot of parents from the school get their coffee and croissants there and drink it outside… He saw this gathering of people," the witness told The AP.
Chairman of the Jewish Agency Isaac Herzog said the incident was "a warning bell for the anti-Semitism bubbling under the surface."
"The attack in Marseille today is a red flag that should alert us to the antisemitism that is happening below the radar, and is simply waiting to break free once the movement restrictions of the pandemic come to an end," Herzog warned, according to JPost.
"While the coronavirus has silenced the world in many ways, it has not silenced antisemitism, or the resulting danger for Jews," Herzog said.
The city of Marseille has been a victim to previous antisemitic attacks.
In 2017, two Jewish women were stabbed to death at a train station and a man was attacked in 2016 outside of a synagogue.
Marseille saw several stabbing attacks targeting Jewish men in 2015-2016, in which five were injured, The Times of Israel noted.